Well, we did it. We accomplished our goal and had the best Spring Break ever!
We didn't do all the things we had planned. (I forgot to add in the fact that I would have a few doctor's appointments to spoil some of the fun.) But we did a lot things and had fun anyway.

Our first stop was bowling with some of our friends.
Ellie and Abbie did really well. It helps when you have bumpers and a ramp to roll the ball down. ;)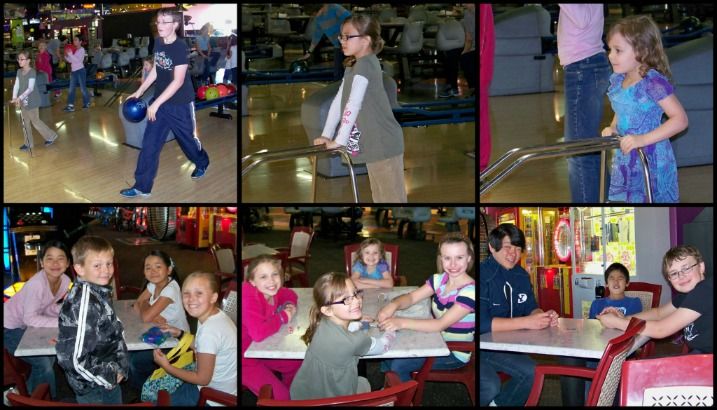 We also went to the aquarium and brought Grandma O. and Penny with us. Penny wasn't too sure she wanted to get close to any of those creatures, expect for my girls. They took turns carting her around and pushing her in the stroller.
This was our first visit to the aquarium and I was very impressed. They had a lot of great things there. The otters were absolutely adorable and it was really cool to see an octopus up close.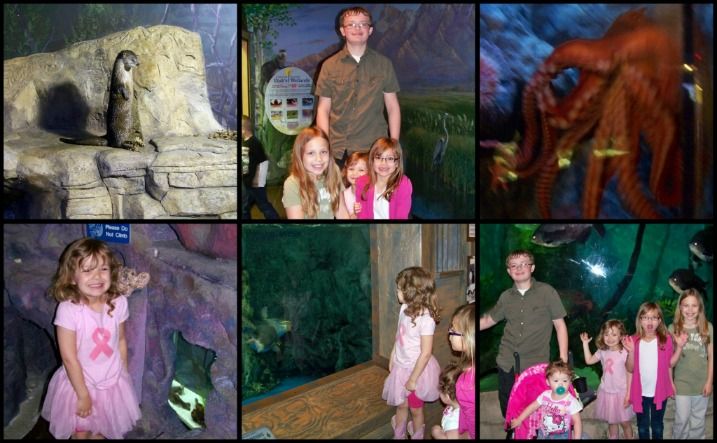 We finally made it to a park on Friday. We had plans to go on Monday, but the weather didn't cooperate. It was such a nice day on Friday. I have to say~ I love the ages of my kiddos. It was so great to let them play on the play equipment while I got some exercise in, walking around the play ground. I didn't have to worry about any babies or toddlers falling off of the equipment and could just watch them from a short distance. They had a great time pretending to be princesses and knights.

All in all~ a hugely successful Spring Break. Unfortunately now we have to resume real life. I hope summer comes soon... :)